Explore Emma High School
We don't just give students an education and experiences that set them up for success in life. We help them succeed in life by helping them discover passions and dare them to pursue them.
EMMA HIGH SCHOOL is a private mixed day and boarding school for both "O" and "A" level. The school is located on Kikaaya Hill below Bahai Temple in Kawempe Division, Kampala. The school commands a beautful view of Kampala city, although it is in the city surbub about five kilometers away.
Our Value Proposition
Providing all round quality education to produce innovative and responsible citizens.
Highly trained teachers
Emma High School employs highly trained and skilled teachers who instruct our students to achieve good grades.
Conducive ambiance
We are located in a very serene location that is calm, free from noise to facilitate your child's learning.
Ultra Modern Facilities
Emma High School has ultra modern facilities that facilitate a holistic learning for our students and accessible for all students.
Excellent School Life
Student Life at the school is a balance one infusing academics with co-curricular activities making a holistic student.
Holiday packages
Emma High School is now offering holiday course packages majoring in Web development, Cloud computing, Artificial Intelligence, and Elementary computer programming or coding.
Introducing e-learning platform
Due to social distancing caused by COVID-19 pandemic , in 2021, Emma high school introduced an E-learning platform that may allow its learners continue their education despite the lock down challenges. The school continues to support the e-learning platform to make sure learners can utilize it during their holidays and academic term.
coding program
We would like to announce that our school is now offering coding and artificial intelligence training program. With coding, learners learn how to design and develop websites, mobile apps, database systems (learn how to manage data for a business), and many more. This program also includes scratch programming.
Emma High school has given me opportunity to share my knowledge and expertise with Emma High school students through the computer lessons I teach.
Hassan Mugabo | Computer teacher and Instructor at Emma High School
Why choose Emma High School?
The school has a wealth of well qualified and experienced teachers in all subjects offered.
The school is easily accessible with no traffic jams
Emma High has well designed permanent buildings in a clean environment, outside Kampala City Centre,conducive for Studying
The school has a well furnished computer laboratory.
The school empowers students with additional useful skills outside the UNEB syllabus e.g Project Management and french
The school gives an environment of experience sharing between students from different nations across the world.
Students' stories
Hear from our students
My experience in Emma high school is nourishing and wonderful. In my class, I have good friends who cooperate and help me when I am in need. This school is also like an international school with loads

...

read more
Hiran Madhav Vinod
Form 2 Coding Club
Emma High School has very well disciplined students who come together when one is in need and they all promote cooperation and team work. Secondly the school has almost all nationalities of students

...

read more
Rabadia Tejash Naran
Form 2 Coding Club
Emma High School has very well disciplined students who come together when one is in need and they all promote cooperation and team work. Secondly the school has almost all nationalities of students

...

read more
Rehema Rashida
Form 5
School Facilities
Fully stocked library
Readers of today will be leaders of tomorrow, against such a strong believe we have a fully stocked library that students can access to research and grow in knowledge about what they are learning in class.
Well Equipped laboratories
Emma High School offers Arts and Sciences hence we have put in place a modern laboratory to cater for students that offer sciences such as biology,chemistry and physics.
Research & Innovation Room
In order to promote research and innovation at Emma High School, the school decided to furnish a room with necessary equipment to help learners do their research activities. Learners can use their gadgets such
...
read more
Emma High School performance results
Emma High School was the best private school in "O" level results of the year 2021 in Kawempe Division Kampala. All our "A" Level candidates qualified for University entrace in the same year.
Featured News
What's Happening at Emma High School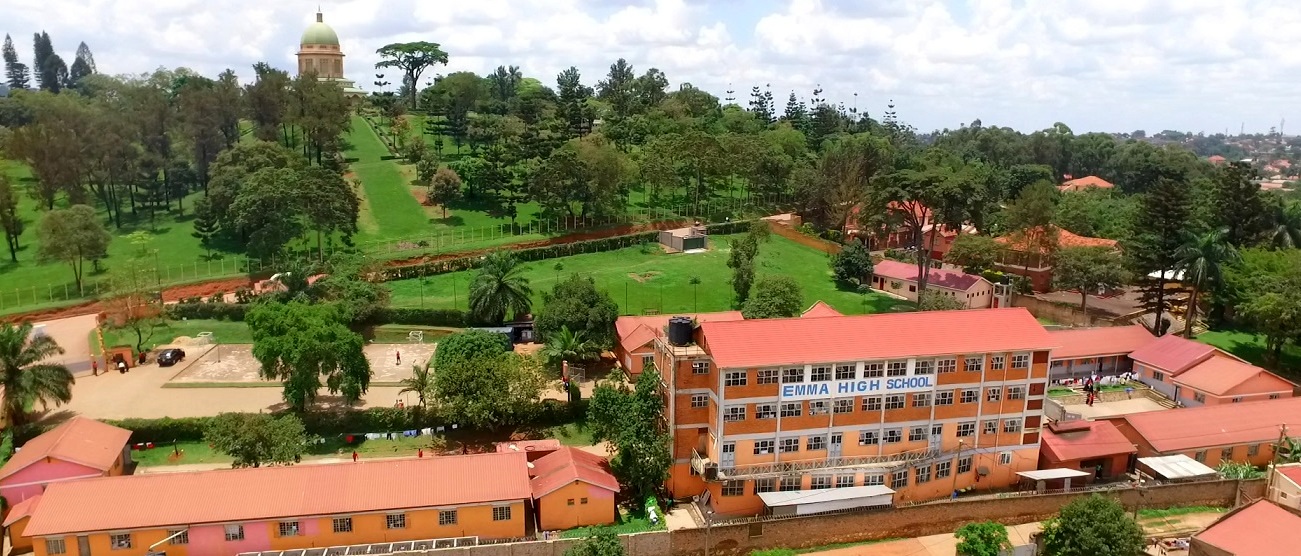 Emma High school Events Calendar
Emma High school website offers an events calendar that may help you to get to know what is coming up at the school.
Subscribe To Newsletter
Get updates to news & events
Thank you for visiting Emma High School website!
You may leave us your message below.
Contact Us
Feel free to keep in touch with Emma High School!
+256 702 541 474 / +256 779 490 760
Kewempe Division
Plot 473, Bahai Road, Near Bahai Temple
Week Days: 07:00-19:00 Saturday:
09:00-15:00
Sunday: Closed